Expose and ruin me on social medias!
Facebook: https://www.facebook.com/svetoslav.v.vasilev   User: [email protected]    Pass: dolenpedal1212     Teamview: ID: 126 416 446  Pass:9730       Skype: zergon_cobra
Related Articles
Marvin

/ / Ass play, Exposed

---

My name is Marvin L. I am a german faggot. Please download my nude picture and post it on...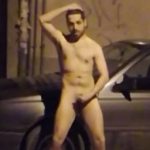 Svetoslav Vasilev
Exposure Views:
22705325
Registered Members:
3266
Approved Exposures:
1561
Total Comments:
4198
Subscribe to exposedfaggots via Email
My Badges