UK sissy, lives near london, 23 years old.
Kik: loudanonsis
Email/skype: [email protected]
Fetlife and cottaging Id penelopecdsissy
Get in touch with her and she if she let's anymore information slip while she's drooling thinking about cock!
Don't spread them too far please x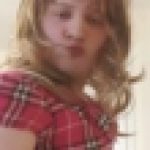 Sissy new to the exposure stuff but it gets me very turned on! I don't know what to do I get horny and expose myself and then want it gone afterwoods but then next time I want it to go further!
Message me for teamviewer details.
Skype: [email protected]
Kik: loudanonsis
Fetlife and cottaging Id: penelopecdsissy
Reddit user: kikloudanonsis
Message me masters maybe you can get more info out of me when I'm all horny and full on sissy mode as I will be thinking about dick so much.