Related Articles
Beckmann Jörg Rico / SklaveJR

/ / Cross dressing, Dress up, Exposed, Humiliation, pig, Slave, Slut, Small dick, Toilet, Tranny, tweaker

---

Beckmann Jörg Rico from 61348 Bad Homburg Seifgrundstr.4 Tel 0177/2334785 or 06172/4524149 is a stupid greasy fat that can...

Admin MasterAshton

/ / Exposed

---

Registrations are now open again and site is working as normal… get back to exposing your self's fags! Admin...

sissyformen

/ / Exposed

---

HERE ARE SOME VIDEOS OF THE SISSYFORMEN BLOGGER BEING A GOOD LITTLE SLUT! GOOGLE SEARCH 'SISSYFORMEN' TO SEE MORE...

David Wright

/ / Exposed

---

Faggot David Hill. Please expose this pathetic toilet licking faggot! Save and re-post all of my photos. I want...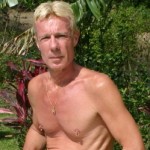 faghans
I am always naked, hairless, submissive, passive fagot-sissy. I am a bitch, a slave ...
Exposure Views:
23060716
Registered Members:
3427
Approved Exposures:
1598
Total Comments:
4456
Subscribe to exposedfaggots via Email
My Badges