French fag slave Victor Ceccaci
Please follow and like us: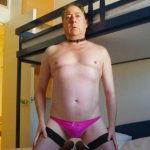 Related Articles
Bryony Poole

/ / Exposed

---

Sissy Bryony may look normal when dressed in regular clothes but the secret is always what is underneath. And...

camfas

/ / Exposed

---

Bathtube fan powered by XTube Humiliate this fag, Xtube video allegated: Horny pig drinks piss and cum in bathtube Italian...

littleSlave

/ / Exposed

---

for more, please contact him: https://classic.planetromeo.com/auswertung/setcard/?set=40115559 0/50 ratings Please follow and like us:littleSlave

Sissygirl

/ / Exposed

---

Use me as  Dirty, little sissy fag I need to be put in my place. Make me crawl to...

Sissy Fag Linda

/ / Exposed

---

She is a 21 years old pathetic sissy fag from germany, who loves to be used and humiliated. Share...
No one has signed up yet!