If only he could suck his own cock!
[contact-form-7 404 "Not Found"]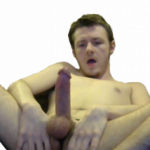 Related Articles
/ / / Exposed

---

My name is Robert, I'm 19, and I've had sex with hundreds of men so far. I have decided...

/ / / Exposed

---

Contact this fag on kik: saylor_twizzle 3/51 rating Adam S

/ / / Exposed

---

Expose me, Humiliate me Closet sissy searching for Master to own me, and permanently transform me into his personal...

/ / / Exposed

---

The thought of exposure scares me to death yet excites me at the same time. Nervous about releasing information...

/ / / Exposed

---

It all starts out of curiosity, looking a bit 'of fun, watching pictures and movies of trans and sissy...

/ / / Exposed

---

Bras and Panties are made for girls and women Women and Girls wear panties and bras Bob Stock wears...
Exposure Search
Categories