Little Miss Kitty Sissy Snow
Please follow and like us: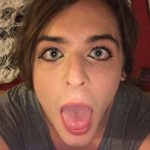 Related Articles
Lee Backer

/ / Exposed

---

Sissy Lee Backer exposed Sissy Lee Backer begs to be exposed and humiliated. Spread all over with my nasty...

fag frocizio

/ / Exposed

---

A new exposure of the nasty italian fag frocizio I really can't do without exposing myself again and again...

Lee Backer

/ / Exposed

---

This pathetic sissy whore LOVES humiliation and exposure. Its useless locked cock drips every time he is used.lets make...

Kelly Michaels

/ / Exposed

---

Im a very proud OUT gay feminine sissy bottom serving FAGGOT here and damn proud to be a queer!...

Jeff Mitchell

/ / Exposed

---

I i am Jeff Mitchell, 49, from Nelson Way, Bolton, Rugby, Warwickshire, UK. I deserve to be used,...