show less
show more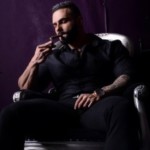 @domrammar34
Rank: Newbie fag
My Achievements:






looking for faggots who can serve me
View
Base
Name

Ram Alexandru
Personality Type
Address

Denver Colorado 80208, US
Age

28 – 35
Expose others?
Skype
About me

Experienced Master with wide range of Master/slave equipment to ensure a variety of horny fun.

I am totally discreet and respect all limits, although expect your limits to be stretched over time.

You will show respect and submit to My wishes, including oral worship.

I play in leather; with slaves and subs either in rubber, leather or naked but always collared and cuffed

New sling has now arrived; so any subs who want to progress to being used strapped into a sling with their arses in the air — get in touch!
Email address
Exposure sites

submit2me.com