show less
show more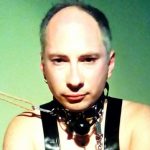 @gum-sm
Rank: Newbie fag
My Achievements:



I like your face and body. You are brave by publishing so many photos with your face.
View
Base
Name

Gregory Zakrzewski
Personality Type
Address

Prague-South 04-128, PL
City

Warsaw
Age

36 – 50
About me

Fucking gay, submissive slave, fetishist, pimp and faggot!

But I'm not sissy or crossdresser.

I am:

– a fan of the male body from a young boy to a mature man, from lean to fat;
– a real slave of rubber, latex, layrek, socks, sneakers and face;
– obedient dog for training for the Dominant;
– taster ejaculate, saliva and sweat;
– a fan of bathing and drinking golden piss;
– licker of all dicks, male ass, buttocks, feet and armpits.

I love the atmosphere of BDSM, binding, gagging, immobilizing in various ways, mummification, insults, sadism, torture, shaming and objectification.

My official nickname on the web: gum-SM

Slave Registered Number (SLRN): 581-850-565 (see Certificate)

Instagram: gum_sm

Planet Romeo: gum-sm

FetLife: gum-sm


XTube: legolasek

Kik Messenger: gum_SM

PupZone: Gumpup

Submissive Task: gum-SM

Cam4: fetish_gum

PissBoy: gum-slave

ScatBoi: gum-slave

—–PL—–

Jestem:

– fanem męskiego ciała od młodego chłopaka po dojrzałego mężczyznę, od chudego po grubego;
– realnym niewolnikiem gumy, lateksu, laykry, skarpet, tenisówek i twarzy;
– posłusznym psem do tresury dla Dominującego;
– degustatorem ejakulatu, śliny i potu;
– fanem kąpieli i picia złotych sików;
– obciągaczem wszystkich kutasów, lizaczem męskich dup, pośladków, stóp i pach.

Uwielbiam klimaty BDSM, wiązanie, kneblowanie, unieruchamianie na różne sposoby, mumifikowanie, ubliżanie, sadyzm, torturowanie, zawstydzanie i uprzedmiotawianie.
Email address