show less
show more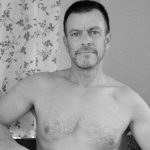 @heelsoverheaddad
Rank: Newbie fag
My Achievements:





The pleasure of shoving a baseball bat up my shitter and wanking to orgasm.
View
Base
Name

Extreme Perverted Faggot Dave
Personality Type
Age

50+
Expose others?
About me

Submissive, kinky, perverted daddy who is addicted to anything going up my ass, from cocks, to fists, to vegetables to dildos to cocks bigger than one can find on men. I love being spanked to tears, caned,belted, humiliated, fisted, and face fucked, and otherwise being made a crying, sniveling little wimp by Alpha Males. I enjoy sucking a real man to completion and taking his load down my throat. I absolutely love Alpha Male cock driving deep in my asshole.

I was caught posting for a Man to cane me years ago and exposed to co-workers. Nowadays only a few around me know the extent of my perversions and extreme homosexual  behavior.