show less
show more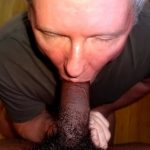 @jimsteph
Rank: Newbie fag
My Achievements:
[bpfb_images] 1508_0-75557500-1488393538_deep-pump2.png 1508_0-84189400-1488393538_aadsc00614.jpg 1508_0-85845400-1488393538_adsc00637.jpg 1508_0-57188800-1488393539_adsc00624.jpg 1508_0-25280200-1488393540_adsc00677.jpg [/bpfb_images]
View
Base
Name

Jim Steph
Personality Type
Address

USA
Age

36 – 50
Expose others?
About me

I'm a submissive Cock Sucker and Humiliation fan.  I enjoy serving Cock, Balls and Ass on my knees, on my back or in public.  All Cock is wonderful but I especially enjoy sucking Black Cock with my white mouth and licking big Black Balls and Ass with my pink tongue.  I'm a noisy Cock Sucker who enjoys the challenge of Deep Throating and Cum play.

Also love my Dildos!! I've been stretching for about a year now and I surprise myself with my ability to take some really Huge Dildos deep in my Ass!! Had a great session with another guy who enjoyed abusing me with my Dildos.  He had me moaning as he used one after the other on me!!

Of course what would Humiliation be without pics!  I enjoy being photographed while working on Cock.  Videos are great as well and help me to improve my Cock Sucking techniques.