show less
show more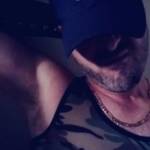 @jockmanrecon
Rank: Newbie fag
My Achievements:
@leatherslut Leather sluts are some of my favorite sluts…
View
Base
Name

JockManRecon
Personality Type
Address

US
City

NY
Age

36 – 50
Expose others?
Skype
Website
About me

Read Thoroughly Before Contacting Me!

Very Good Looking (model looks) arrogant Dom looking for losers, slaves, cash slaves, ATMs and servants. You know that rush when you feel bullied or taken advantage of? I have that for you, if you earn it. Want to be micromanaged? Looking for people who get off on this and this is their fetish.

want to take advantage of older men who know they are less than other real Men. I am into mind games and mind fucks, humiliation, findom etc… that being said I am safe and sane and very discreet. I am only interested in talking to people who are over 40 (usually) and have their life together. I am not looking to bankrupt you or make you homeless. If you can't afford the assignments I may give you or it is going to put you in financial jeopardy – Don't contact me.  I don't need your tributes, but I know you need to give them to me. I want to break you down and then build you up in the way I decide, give you a schedule, micro-manage you. I respect your family, life, job, your life outside of me…etc…

Anyone want to give me more gifts? That would get my attention.  I have an amazon wishlist… but then again which Alpha does not have one. You can learn a lot about a person from their wishlist… beg to see mine… Real-time, ATMs, Chastity, foot worshipers mention this when you contact me.

Based in New York but I am able to travel anywhere in the US (on your dime of course) so location does not matter to me, or we can play online (at least at first).