show less
show more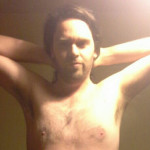 @markbeevers
Rank: Turd Burglar
My Achievements:









Just submitted my Public Exposure Agreement.
View
Base
Name

Mark Frank Beevers
Personality Type
Age

36 – 50
Expose others?
About me

Real name: MARK FRANK BEEVERS
D/O/B: 13 MARCH 1980
Prudish guy with good cause to be dissatisfied with his body.
Loser in life, and career.
Small flaccid dick, pathetic girth, little balls; barely adequate erection.
Wish to be publicly exposed, and judged, online.
Extremely turned on, and nervous about, granting exposedfaggots.com irrevocable commercial, and artistic, rights to naked images of myself.
Exposedfaggots.com perpetually own all content I submit. They may edit, incorporate into works of fiction, distribute (in all media formats, and through all media channels), use in advertising, grant licences in, transfer ownership of, commercially exploit, and otherwise use howsoever they please, all content I submit to them.
Exposedfaggots.com may use my personal details, including my real name, in distributing content I submit to them. They may use my real name in both factual and fictional depictions of myself naked, and/ or engaging in actual, or fictional, sexual acts. They may make derogatory, or other pejorative, comments about my body, character, actions, and biography, including such comments as incorporate my real name, and any other personal details.
I waive any rights I may have with regard to libel, slander, any other defamation, invasion of privacy, data protection, or any other rights whatsoever, and undertake not to initiate any such proceedings against exposedfaggots.com (or any person, or organisation, acting with its authorisation, including its successors) for publishing content I submit.
I grant exposedfaggots.com, its owners, licencees, and successors permission to store my personal details in computer systems, and to transmit and store such data outside of the United Kingdom, and outside of the European Union, for purposes of exercising the rights I grant them through this contract. Exposed faggots.com, its owners, licencees, and successors, shall have no liability should any party gain unauthorised access to any of my personal data stored on their computer systems.

I confirm that I am granting an irrevocable contractual right, through this statement, to exposed faggots.com, its owners, licencees, and successors, to use my image, real name, and all other personal information I submit to them, for commercial, literary, artistic (and such other freedom of expression purposes as they may decide) use. I have drafted this statement with the intention of leaving myself with no legal recourse (including with regard to the General Data Protection Regulation) should I be dissatisfied with any use exposedfaggots.com, its owners, licencees, and successors, make of any personal information that I submit to them.
All users of exposedfaggots.com have the right to distribute my content, including with my real name and other personal details, in all places where such pornography may be legally displayed.
I understand that publication of my personal information, as envisaged in this contract, may damage my reputation.
I request that exposedfaggots.com use my image, and real name, in its advertising.