show less
show more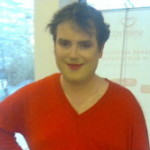 @sissybitch
Rank: Newbie fag
My Achievements:






i enjoy the side … im sorry for my post "fuck you all" … i was angry and in general im a nice cocksucking sissy fag
View
Base
Name

Tamara Hörterer
Personality Type
Address

In der Badestube 32 Hessen 35039, DE
City

Marburg
Age

36 – 50
Expose others?
Website

–
About me

Since 2 Years I know Im female. Ive studied female, but have broken because of not interested anymore. I live with my Parents and get crazy because of not being accepted.
I want to serve as Sissy, although I know that Sissies arent really female. Its my Way to live out, what Im.
Nearly all pleases me, i only hate Scat, Blood, remaining Bruises and Adult Baby.
Facebook

Tamara Laura Hörterer