perv slave dad faggot exposed
Master wants me outed and destroyed and shown for all.
He wants LOTS of pics. 
Please follow and like us: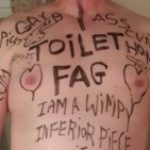 Related Articles
Jörg Stautz

/ / Exposed

---

German Faggot and Exhibitionist Jörg Stautz with a tiny Dick and a big Hole. I like Humiliation and Exposure. 0/50...
No one has signed up yet!