These faggots are so pathetic they do not deserve their own page!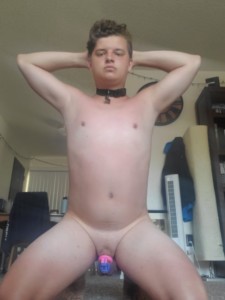 faggot looking to get exposed and humiliated. New to the scene and wanting to learn and experience new things.
my list of interests
Anal plugs, pits, ass worship, ball busting, blindfolds,boot licking, bondage, breath control, bukkake, cage chains, chastity, CBT, cock worship, collar/leashes, cuffs, cum control, pup training, domination, dungeon, electro, enforced chastity, feet, foot worship, flogging, forced nudity, gags, gas masks, hand jobs, hoods, humiliation, leather restraints, long sessions, milking, mind fucks, mumification, nipple play, orgasm control, pain, piss play, poppers, prisoner, pup play, raw, rape, spanking, sensory deprivation, suspension, tape, throat fucking, using in public, verbal
Closet Faggot Edward Norton froom Ireland. Email is nortonedward95@gmail.com snapchat is eddie120295. I am pathetic and worthless. Ruin my life and out me for who and what i am. I deserve it. Im a spit licking, piss drinking and cum dripping object. I was born to be raped used abused and degraded as the filthy disgusting whore that i am
My fiancee and I just ordered this chastity, and so far about 20 hours into wearing it 🙂  We are considering getting into cucking but if we do the guy would need to do both of us lol.  Anyway one of my tasks for the day was to expose myself online with a pic so here I am.  Can't wait to have a large selection of cages for her to choose from.
iam a sissy faggot  love being fucked and used as a cum dump by anyone  my ass and mouth are available  ilove being naked and on display being filmed and photograghted dressed in womans clothes put on a lead and led about  either dressed or naked  i am owned by master prinzhe uses a collar and a cock cage on me.
Sissyslut dez pink faggot in her daddy shorts like to be on her knees to please face down ass up is her favorite saying Sissyslut dez with small clitty is a bottom bitch only Sissyslut loves her throat and belly filled with warm thick cum better on her knees riding cowboy this faggot cock sucking bitch has failed as a man now will let the world know what a a sissy bitch she isSissyslut dez pink faggot in her daddy shorts like to be on her knees to please face down ass up is her favorite saying Sissyslut dez with small clitty is a bottom bitch only Sissyslut loves her throat and belly filled with warm thick cum and now trying to let the world know what a sissy bitch she is
Everytime i see this page or even a tweet or any kinfd of mention i get weak and want to upload to this page.  it is as if i am obsessed with this page, I am such a whore cunt loser.  My name is  Laurenz Baars and i am an exposed faggot cunt whore, I cannot stop everytime i am confronted with this page.  Laurenz Baars