sissy pansy is in diapers permanently !!
sissy pansy is a 55 year old sissy faggot crossdresser that lives permanently as a little girl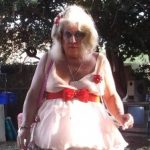 Related Articles
/ / / Exposed

---

Brock Burgess Faggot Slave Exposed faggot slave Brock Burgess humiliated in public for all to see. real men can...

/ / / Exposed

---

ADMIN EDIT: This slut calls this a gradual exposure… it does not expose anything at all, do not waste...

/ / / Exposed

---

Please Help Exposed This New Fag Tim Adams, He's Just Another Useless Cock Sucking Faggot That Enjoys Sucking Gloryhole...

/ / / Exposed

---

As you fags can tell the site has undergone a layout change. This is mainly because the old layout...

/ / / Exposed

---

I removed these faggots exposures because they were so shitty and not worthy of A whole post. But all together...

/ / / Exposed

---

/ / / Exposed

---

Straight alpha studs should be able to do whatever they want whenever they want! They should be paying me...
Exposure Search
Categories