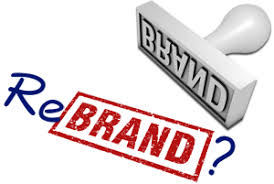 Site re brand.

We are thinking of re branding the site. We are not sure this will happen.. but just looking for ideas.
It seems the words "Exposed" and "Faggots" is offendingmore and more people. Nomral people do not get there is a select few people who actually like to be called a faggot, and want to expose themselves.
Instead of explaining to everyone this is a fetish you fags have, we are thinking of naming the site something not so hardcore.
We will keep the same concept of the site… People sharing posting content, and getting that content shared. Also having the content permenant on the site for a year or so before it gets removed for free.
But we are thinking of removing the words "exposed" and "faggots"
Yes this will hurt the sites search ranking and mean all the offical fag and exposure agreements have to be renamed.
But we are always looking into the future. A little hardwork now is much better then having no site at all in the future.
If people are crying about the word faggot today… just imagine in 3 or 4 years how much they will be crying about it. It will prob be illegal to even say it.
So besides faggot, what do you like to be called?
Suggest some new names we could use for the site.
If you suggest a name, and we pick it. We will feature you somewhere on the site for the life of the site.
Obviosuly in the names you suggest do not use the words exposed or faggot.
These are few domains we already use. But ofcourse we can buy more if the name is for sale
I get most of these have the word fag… we will probably stay away from that. But we are not sure yet.