Related Articles
Chris

/ / Exposed

---

Chris is a 32yo faggot from Louisiana that loves to be naked in front of the camera and show...

sissy faggot cheryl

/ / Cross dressing, Dress up, Exposed, Humiliation, Master, pig, Shoes/Socks

---

Hi Hi, guys. A big wet kiss to all the Alpha Men, Big Men, Dominant Masters, and Controllers out...

Brian James

/ / Exposed

---

  I'm a pathetic sissyfaggot that can't stop playing with my clitty. Brian JamesRate this post.

pyotrm2910

/ / Exposed

---

The sissy has been ordered by the administrator to expose itself.  Furthermore, the sissy has been told that the...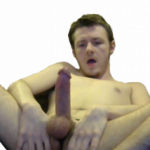 Martin cress
Exposure Views:
22704279
Registered Members:
3265
Approved Exposures:
1561
Total Comments:
4196
Subscribe to exposedfaggots via Email
My Badges