This is me sucking off a real man at a glory hole.
Related Articles
Beckmann Jörg Rico / SklaveJR

/ / Blackmail, Caught in the act, Draw on self, Exposed, fat, Humiliation, pig, Skype, Slave, Slut, Whoring

---

Jorg Beckmann is a pathetic sissy faggot LOSER!!! As his entire life consists of being a LOSER exposure...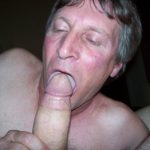 Bobby Watson
Exposure Views:
22705943
Registered Members:
3267
Approved Exposures:
1561
Total Comments:
4198
Subscribe to exposedfaggots via Email
My Badges