New to site:
Suzy Hughes
Edinburgh, scotland
suzy.sissy@yahoo.com
suzysissyslave@gmail.com
https://www.tumblr.com/blog/suzysissywhore
I am a Whore, a Slut, a Slave.
Expose me, use me, train me, Whore me. men, Women, Couples, Groups. gang bangs, Rape,
Can be filmed, Photo, outdoor, indoor, public, private
ADMIN EDIT: HOW THE FUCK ARE WE MEANT TO EXPOSE YOU WHEN YOU DIDNT LEAVE YOUR NAME ADDRESS OR ANY FUCKING DETAILS ABOUT YOU, FOR ALL WE KNOW THIS IS A PICTURE OF YOUR DAD AND NOT EVEN YOU! FUCK YOU STUPID FAGGOT AND YOUR SHITTY FUCKING POST.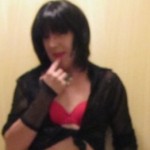 Very very submissive very kinky sissy slave whore, total cock & cum addict.
Piss, pain, Exhibitionism, filmed Photo shoots, 1-1, 3somes, groups, gang bangs, rape.
Bondage,
can be pimped & whored.
Very into being pierced, tattooed & branded
Takes all cocks of any Kind!!