Admin: Dipshit homo talking in 3rd person.
This sissy fagot slut is sucking cock and swallow cum from any cock that she had been told to since 5 years . Now she show her true personality and need to be pimped and trash totaly by Black males that need a slave fag at their disposal
to joint her and to fuck this dumb slut you can joint her at her phone number +1 484 257 9480 sophie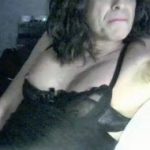 this sissy cross dresser is such a fagot , she lived dress as a slut all the time and love to watch hypno porn for hours . she loved the mindless bimbo fuck meat level that trance put her into and have fun abused her .
blackmailed this cunt for the fun of trashing her totaly or force her into any nasty thing you loved to see dump whore do to please you
skype : sophie.lavoie44
contact her and please tell her that you saw this add and then record the slut cam shared it publish her and laugh at her