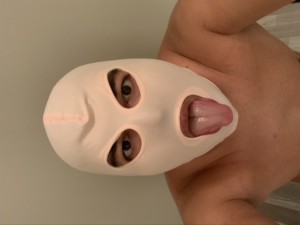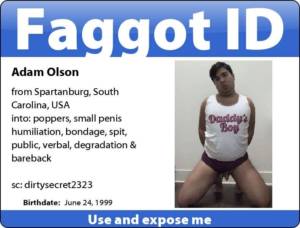 After shaving his body fully smooth, Adam is ready for further exposure as a wannabe sissy and a faggot.
Skype: live:.cid.2682c6e3325653c2
Snapchat: dirtysecret2323
Email: fagboy4men@gmail.com
Adam is 21, latino, average build, 190lb, 5'9", 4" cut. He still lives with his parents and siblings who don't know just how fucked up in the head he is to want to be exposed like this. his favorite kinks include small penis humiliation, verbal degradation, poppers, daddy role play, outdoor play, spit play, and some light watersports. He wants to be pushed past his limits on most kinks. He has a hungry fagpussy that can't be satiated. He wants to be contacted and absolutely ruined as a man. This dumb Faggot's photos were so big that he couldn't even upload them so he's attaching his dropbox link so they can be seen. Don't keep the faggot waiting.
https://www.dropbox.com/sh/fuciuxzox5hvffx/AABJju0lTgcpWzspAIWtx13qa?dl=