The Humiliation of knowing you are nothing but a cocksucking faggot just turns me on even more.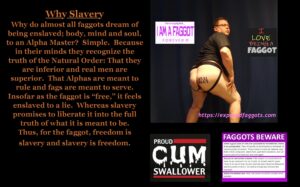 There was a time when this faggot slave was afraid to let the world know what a faagot it was. It tried to run away from what it was, but always found itself kneeling in front of a gloryhole or visiting my local gay bathhouse again.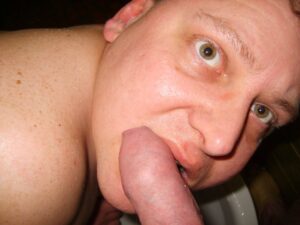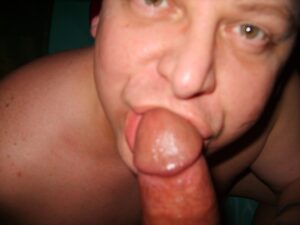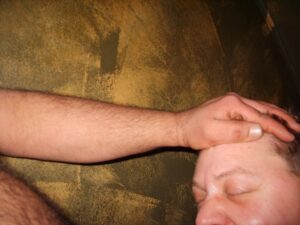 Then resistance is no longer given, and the realization that this faggot's place in life is to serve superior Alpha Men. This faggot gets excited at just the thought of serving an Alpha Male in anyway just to show it's subserviance. This faggot worships Cock and serves Superior Alpha Men, and forfiets any claims to manhood.