show less
show more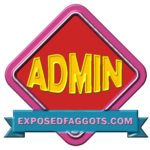 @ashton
Rank: The King
My Achievements:








Think you're pathetic? Watch Chris drink out of a urinal
http://schuessler-nackt.com/
Maid Carolin promoting Exposedfaggots.com next to a highway
Jasmine Deville is a sissy slut faggot that lives to serve BBC
Sophie lavoie Real Name Francois Mouton
Real name exposure because of the decide wheel!
Udo loves cock so much he used to work as a whore
Huge gut, and tiny cock. What a loser!
Loves wearing all things girly
Very hard slut very exhibitionist
Keenan the faggot is a kinky slut!
Fag steve doing as daddy tells him on camera!
Being naked means freedom!
Sorry Girls, I suck dicks!
Sissy Mayya the cock loving faggot exposed!