Maid Carolin
An official exposedfaggots.com Mascot
Our other 2 mascots are Paul Greenwell and Valfir22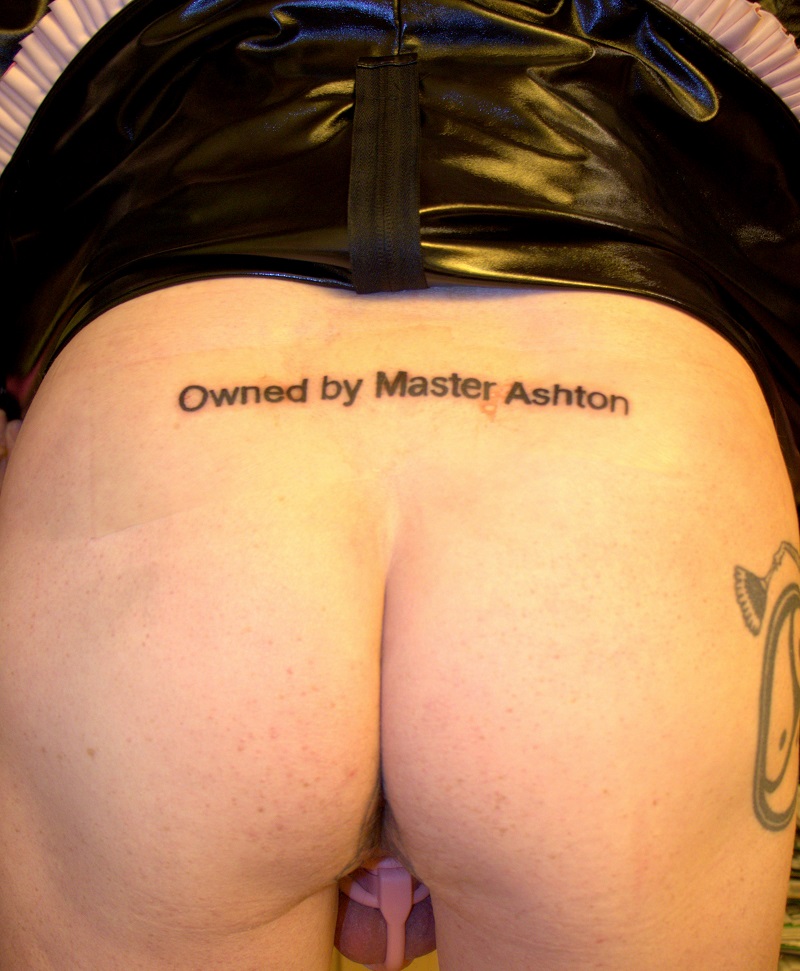 Many faggots claim they will get a tattoo, but of course, 99% are too scared to do it. Maid Carolin said she would do it, and did it.
She went even further to get Master Ashton tattooed on her as well. She is now owned by me and the site forever. No matter what. 
This is true dedication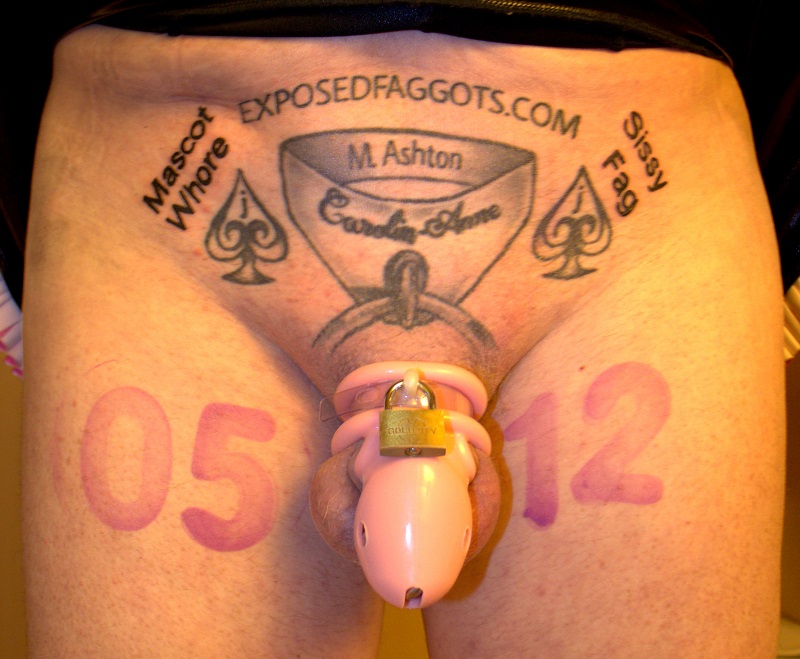 Maid Carolin even created a custom outfit, complete with exposedfaggots logo and website URL, and went to a BDSM fair promoting the site.
This isn't just showing loyalty to me, but to the site and every member of the site. She goes far and beyond to make sure the site succeeds. 
The more people that she brings to the site is more people to view your fags exposures.