Mark Kessler
Chronic Masturbating Loser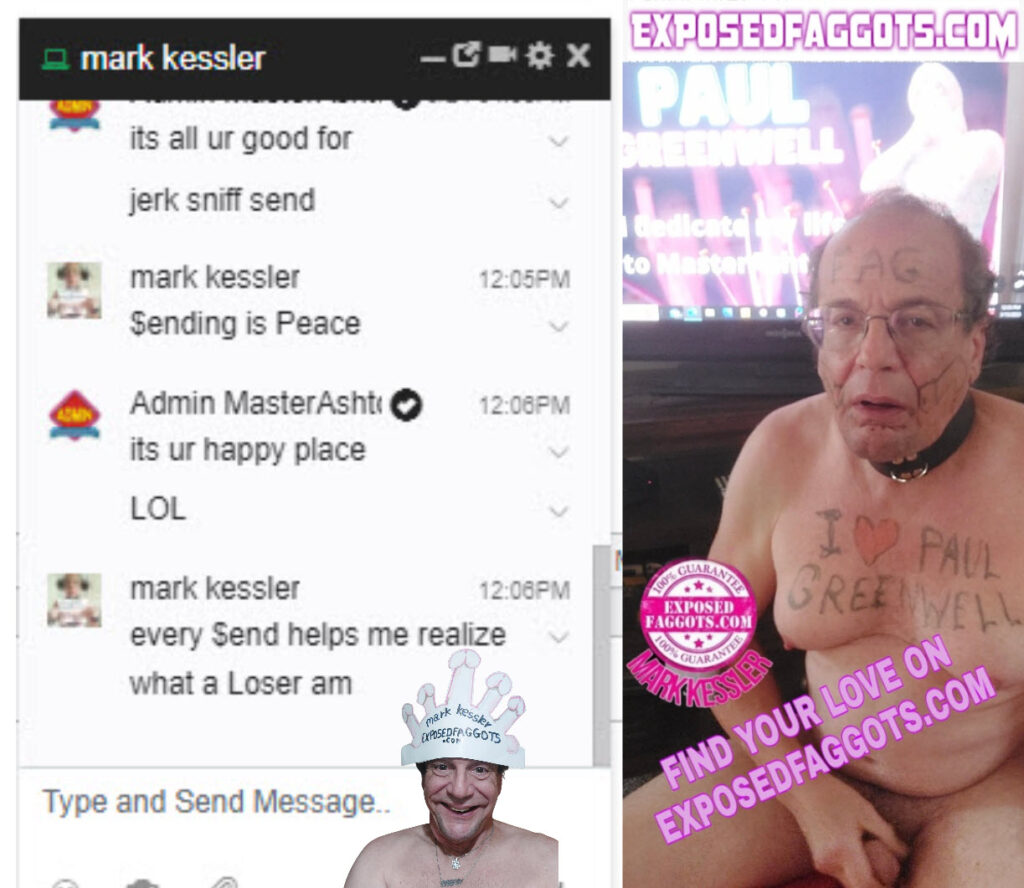 Mark Kessler is one of the most pathetic losers to ever join exposedfaggots.com not only does this faggot have a huge fag crush on the other biggest loser Paul Greenwell.
But he also has a huge fetish for sending his fagcash while jerking his lil cock and sniffing poppers.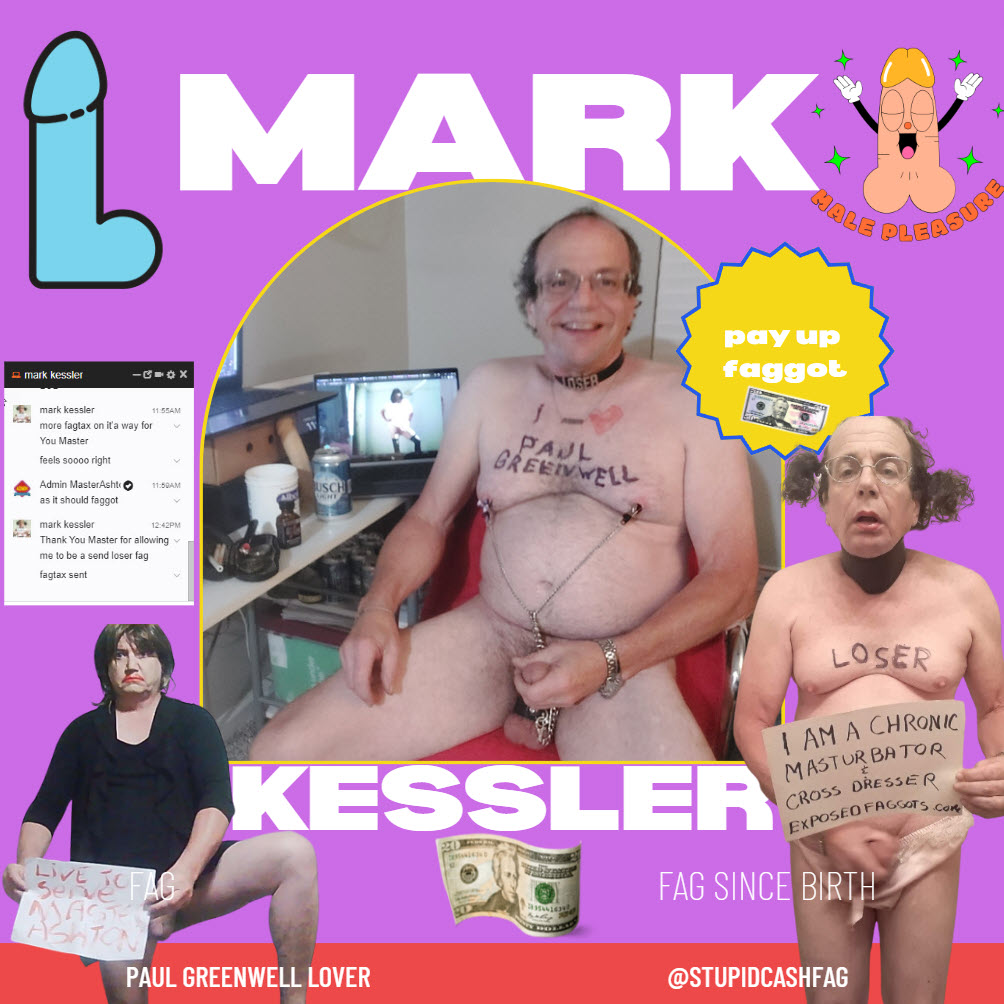 Its not enough to just be exposed to feel like a pathetic loser, he also has to send his fagcash.
And each time he sends, his lil dick gets harder and harder and sometimes even twitches LMAO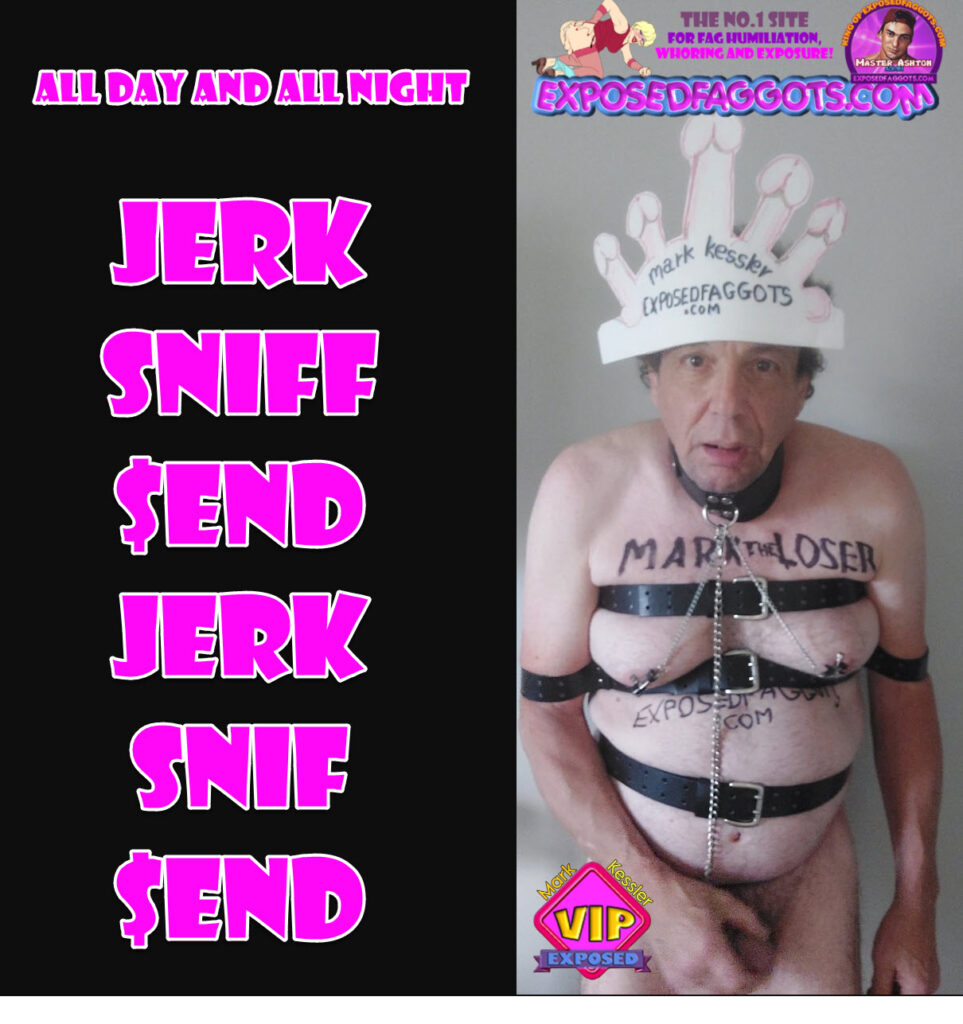 To help show the internet how much of a chronic masturbating loser he is, I instructed him to purchase a wrist strap that counts his steps.
We all know this loser never leaves his house, so the only way he's getting steps is by wanking his lil fag cock while sending his fagtax.  Ever since he's had his step counter, each day he has beat his record with ease, he truly is a pathetic loser.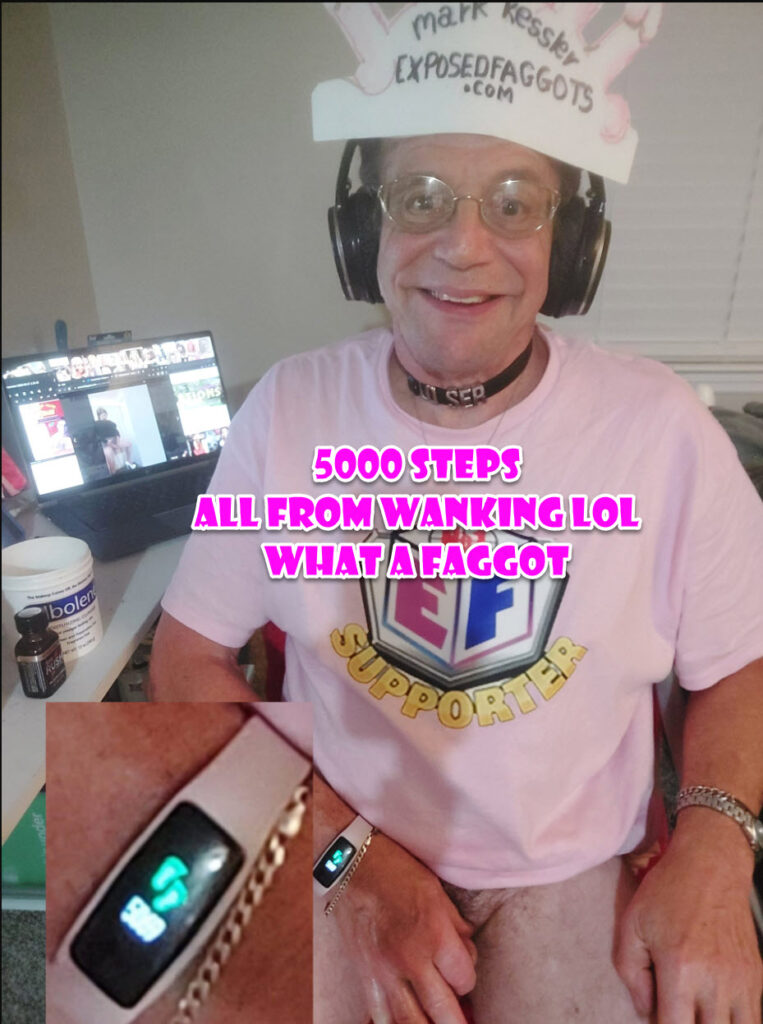 He's well on his way to 10 000 steps (wanks) and I have enough faith in this loser he could get to 20 – 30 000 with not much trouble.
If he's anything like his IDOL Paul Greenwell he can jerk his lil cock for many days and nights in a row without rest LOL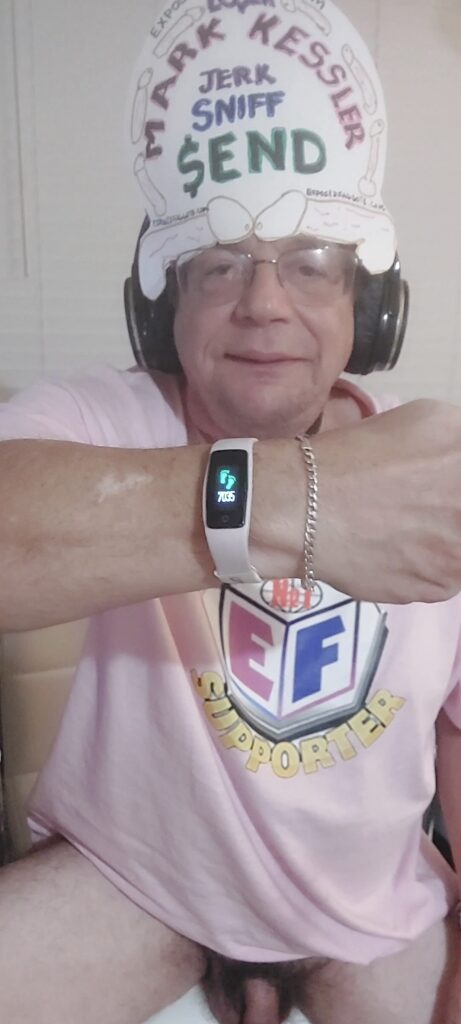 Still think he's not the biggest loser on this site?
Check out the hat and tee shirt he's wearing in the pictures.
No one told him to make that crown, and that tee is not for sale anywhere.
He made both himself without being instructed too.
Now that is one dedicated loser. Showing the rest of you faggots how its done