show less
show more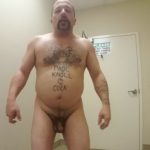 Public Group
active 3 days, 16 hours ago
This is for my pathetic, grotesque loser pets, publicly displayed for exposure, ridicule, and shame.
Behold, the fat, hideous, failed men known as faggots, sissy whores, pigs, dogs, and utter jokes.
I will post tasks that all you worthless toilet sucking losers are expected to perform and degrade yourselves by posting all of it on here.
Failure to do so will result in catastrophic punishment and further abuse.
For the spectators, please be utterly cruel, abusive, and uncensored. Comment, download, repost, share, and celebrate the shame and embarrassment of the world's most pathetic faggot losers.