show less
show more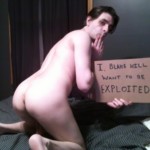 @bh357915
Rank: Dung Detective
My Achievements:






When google decides your nudes are moderate images 🙂 Perfect!
View
Base
Name

Blake Hill
Personality Type
Address

United States
City

Grand Rapids, Michigan
Age

36 – 50
About me

Thanks for visiting my profile 🙂 All of my pics are public domain. Feel free to repost them. If you are a blogger or writing an article about exhibitionism and want to use my pics or ask me questions, please write me an email or message on here. It might take a day or two, but I will try to respond. My email address is bhill3697@gmail.com and my phone number is (616) 724-7766.
Exposure sites