show less
show more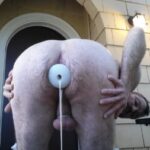 @kylenappy
Rank: Sensational Faggot
My Achievements:







@bedwettingsissy I love your exposures, great job for a newbie twink diaper-fag. Keep it up! I'd love to see some fat toys up your shaved ass. Be a good boy!
View

Base
Name

Kyle Blebjørn
Personality Type
Address

USA
Age

36 – 50
Expose others?
About me

I'm a pathetic fag who can't take the pressure of being a real man.  I need to be emasculated and humiliated, have my useless tiny dick locked away in chastity, have a huge plug up my ass to remind me that I'm owned, and to be kept in ridiculously-thick, soggy diapers 24/7.

I dream of submitting to my masters who use me as they wish, exposing me and sharing me with their friends.