show less
show more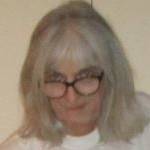 @sissybarbara
Rank: Closet faggot
My Achievements:








I am a total sissy fag that craves exposure
View
Base
Name

Joe DeLong
Personality Type
Address

Middletown, NY 10940
Age

50+
Expose others?
About me

I AM A MATURE LIFE LONG, TOTAL SISSY TRANSVESTITE FAGGOT COCKSUCKER… A SKILLED FELLATRIX WHO LOVES TO SWALLOW ALL. I LIVE IN MIDDLETOWN, NY. I CRAVE EXPOSURE AND HUMILIATION . ►►►It was in the mid 1950s, in my early grade school years when I first started to (secretly) wear my mother's and my 4 year older sister's very feminine panties, bras, slips, garter belts / stockings, etc. Through my later teen school years, I usually had a friend or two who I would discretely, submissively suck and swallow their cum almost daily…in various places. Unknown to family and most friends, I was always a sissy cocksucker. ►►►► I have sucked hundreds of cocks and swallowed all . i also love to be fed piss from the tap►►►►   I now crave the intense, humiliation that public exposure brings… I want everyone to know what a pathetic sissy transvestite cocksucker I am.The more exposure I get I get,  the more of a shameless faggot transvestite  I  become.

SO, PLEASE EXPOSE ME EVERYWHERE….PLEASE HUMILIATE ME.  MAKE ME YOUR COCKSUCKER……..

I live in Middletown, NY and seek a local cock to suck and swallow. JDJ50@hotmail.com

I would also love to make forced feminization videos with a dominant female that will humiliate me .