show less
show more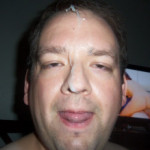 @vegasfagjake
Rank: Cock Captain
My Achievements:








@studski just sent requests on xhamster and Twitter.
View
Base
Name

jake
Personality Type
Address

Las Vegas NV 89142, US
City

Las Vegas, NV
Age

36 – 50
Expose others?
Skype

jakeinlv4slz
Website

jacobmainord.absolutely.exposed
About me

Submissive chubby guy. Raised very conservative and was married to a woman in my early 20s. Came out at 24, and knew I was interested in kink. Always had fantasies about being tied up. Got into some light bdsm but it wasn't until after my first m4m relationship that I got into exposure and humiliation. Was video chatting one day after my break up (2013) and this guy started making fun of me, then called up some girls and had them look online and i could hear them laughing over his phone. Turned me on big time. Since then have just gotten interested in more and more with exposure and humiliation. Looking for people who will post and repost, hoping to hear from people and find Dominants to use me in person.