Sissy Jared wants everyone to know his secret! Who do you think should be told about him?
Hey you, you're a faggot! Tell the world by creating a new exposure CLICK HERE | Fagwhoring@gmail.com is the only email exposedfaggots uses. View Admins profile HERE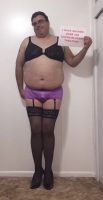 Get exposures right to your inbox!
Exposure Search