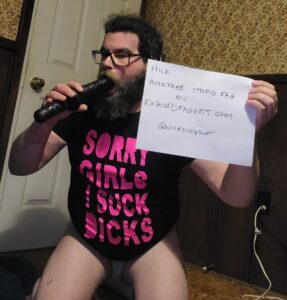 Exposing myself more and more on here. One step at a time. The humiliation of it all is starting to become a rush. I figured the best way to show myself was a sign and a humiliating shirt.
Reach out to me via email kinkybottomboi@hotmail.com
Twitter: nickhu2013
Or even on here! Repost my content so you can laugh as I appear in searches.