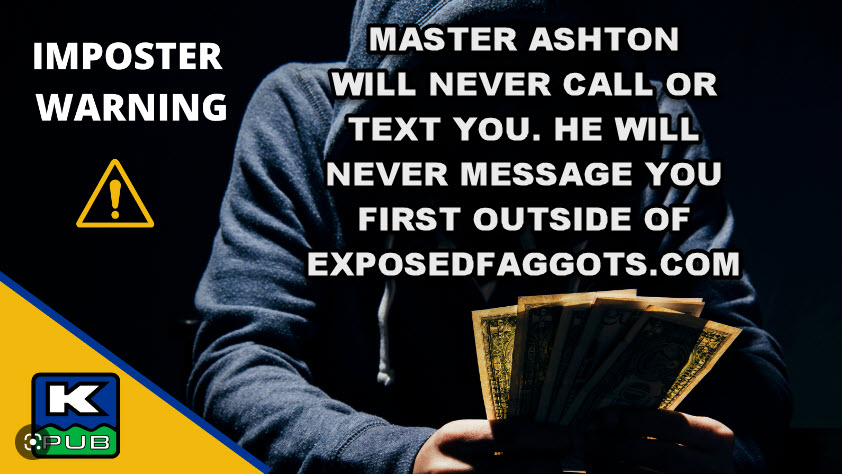 There is an imposter pretending to be me.  This has been happening for some time.
Be very careful, and do not be tricked. These imposters will often use emails and skype IDs spelled very similar to mine, but having an extra letter or space.
Also note, there is no other Admins or Staff members that will ask you to send money.
My ONLY skype is RIPPEDXXX
FAGWHORING@GMAIL.COM is the only email I use. Again look out for emails spelled similarly.
If I never change my email or skype, there will be a post on exposedfaggots.com homepage letting you know.
I will never call or text you, I will never ask for your phone number. 
I will never tell you to pay via PayPal. 
If someone is contacting you outside of this pretending to be me, it is not me. 
I will NEVER contact you first outside of this site. 
Fags come looking for me, 
I do not go looking for them. 
Here are the details of one imposter's
email address  ashtonthomas488@gmail.com
skype:   live:.cid.7a9629bb797ebc62
mobile (on skype) +14454653098
I'm, sure there are many more. If you have had an imposter pretending to be me, or some sort of ADMIN to do with my sites. Contact me with proof and their info and I will reward you.