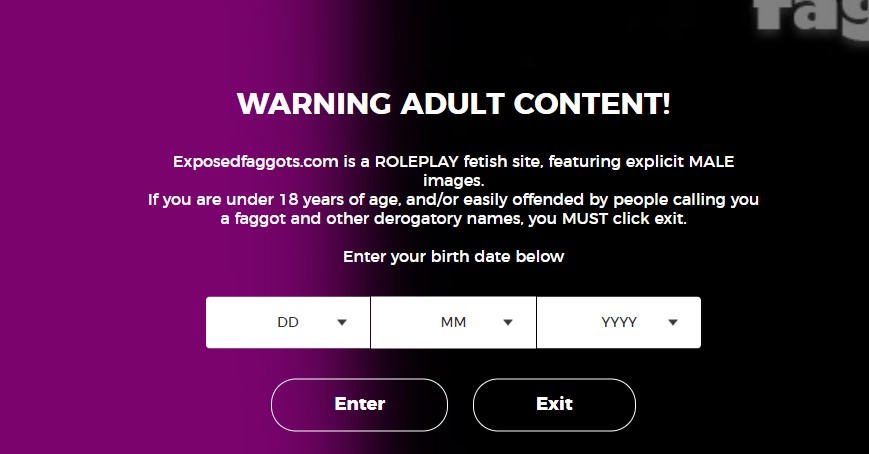 The age verification spot is up for grabs!
Since this is the age verification page, no nudity is allowed.
This page shows for everyone when they first visit the site. It is by far the most viewed page, getting many thousands of views EACH DAY. Even people coming to this site by accident see this page.
Imagine being exposed to that many people!!
There is no set price, instead we will take the first decent offer we get.
Depending on what you offer, you can have the spot for the whole year, or just a few months.
All money made from this spot goes straight back into upgrading the site, and paying hosting fees.
Accepted payments are ppal and bitcoin.
I can also accept amazon.com.au giftcards…although the price will be much higher if using that as it's much harder to turn that into cash.
If you are interested let me know your offer in USD by doing one of the following
Comment on this post
Send me a private message on this site
Use the Live chat on this site to contact me
Email me – fagwhoring@gmail.com