show less
show more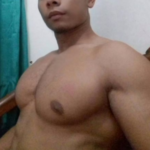 Public Group
active 1 week ago
Looking for fags to expose!
You do everything I ask, No limits!
Married or not, I will RUIN your fucking LIFE!
You first task:
1. Write "FAG" on your forehead
2. Write "I AM A FAGGOT. I BELONG TO MASTER ZACK" on your Chest / Body / Ass
3. Add the pictures / videos to the album you have created.
OR
4. Send it to me here, chat or via KIK: MasterZack666
After you've done all these steps, you will get a reply from me. Now, what are you waiting for fag? Do what you need to do you stupid fags!