show less
show more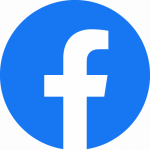 Public Group
active 5 days, 18 hours ago
Hi fag,
Please tell me (and the rest of the world wide web) how you got exposed as a cocksucking sissy faggot. How did your photos leak? Who saw your disgusting videos? Did you lose loved ones or got in trouble at work? Did you finally end up getting fucked by your former friends? Have you accepted your fate as a sub-human cumdump or are you still struggling with your new reality?
The majority of the sissies on this site are only pretending to crave hard exposure, but are too weak to actually make it happen (it's okay, it's who you are). So make it a nice and detailed essay to help inspire those in need. Bonus points for photo evidence of shocked or humiliating messages from your friends and acquaintances.
Time to get to work. See you around faggot.