show less
show more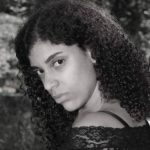 @mistressamaya1
Rank: Newbie fag
My Achievements:




Just got three new sluts awaiting exposure on my PornHub. LOL! Keep em coming. The line is getting bigger~!
View
Base
Name

Amaya
Personality Type
Address

US
Age

22 – 27
Expose others?
Skype

mistressamaya
About me

About

I am a domme based in New Jersey. I've been in the lifestyle for 8 years and have been a ProDomme for over a year and a half. I am currently in training under the ProDomme Mistress L.A

When it comes to domination, the sub and the domme must have compatability. I will not schedule a session automatically. We will need to have an interview where we will discuss our interests and goals.

From our sessions you will see how I operate when it comes to subs and slaves.I enjoy taking their limitations, when they agree of course. I will not go over the limit of what we have discussed. My goal to create an atmosphere where the sub and the mistress are enjoying themselves.

I OWN Barclay Crosier aka fagboy.