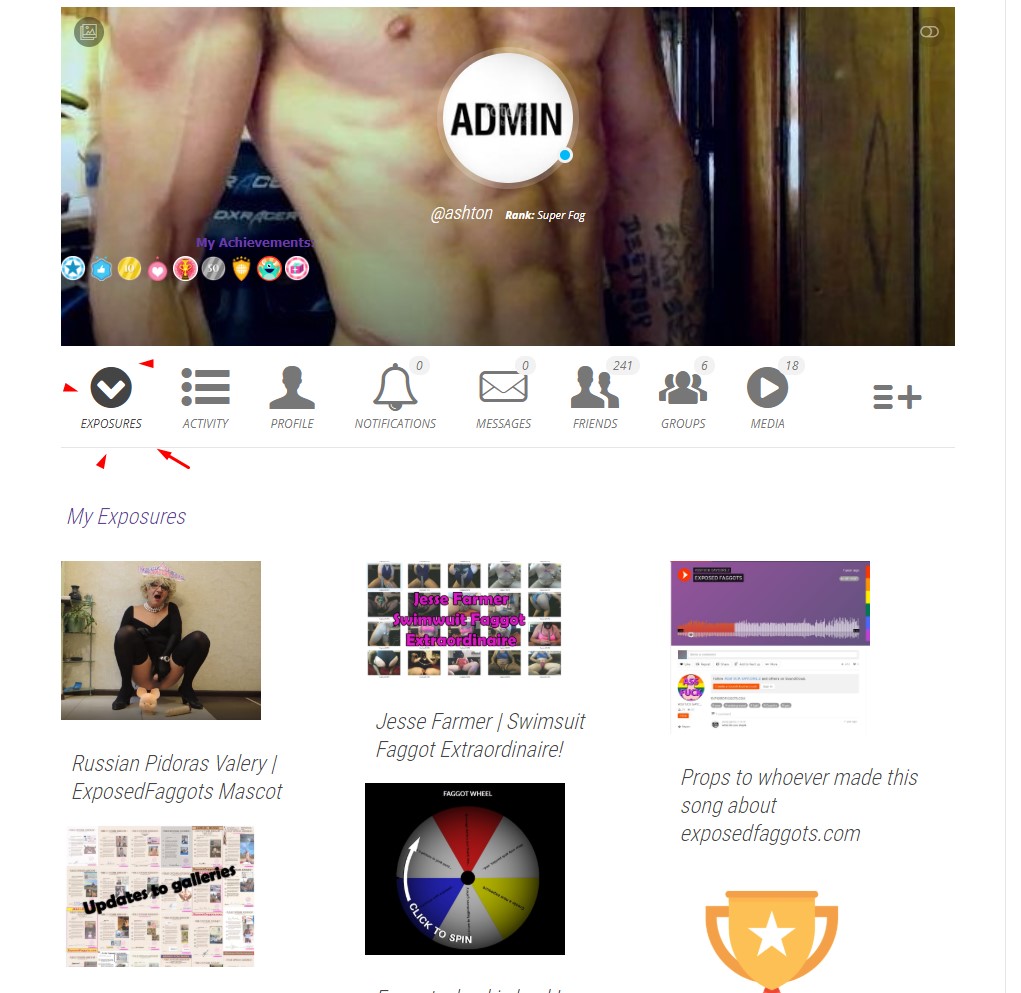 New Feature | View users exposures from their profile
Thanks to all the fags upgrading their memberships, purchasing exposure packages and banner spots. Using that money I have hired coders to implement a new feature I know all you faggots have been wanting.
Now when viewing a fags profile you can see all the exposures they have created. As you can see from the picture above there will be a new tab called exposures, then all the exposure the fag has made will appear below. If you are looking at a profile and see no exposures, make sure to send them a message telling them to hurry up and expose themselves!
If you click on an exposure in someones profile and it loads a blank page with the category auto/photos this means the post was made in the fag pictures gallery, the picture is only visible via the gallery.
Example below