The Tattooed Gentleman
Bare-backing exhibitionist faggot 
https://tattooedgentleman.com/
https://www.trueswingers.com/user/Tattooed_Gentleman/
https://twitter.com/TattooedGentle2
SKYPE as ojohng54
8273 Fawn Dr.
Cedar Hill, MO 63016
314-651-5429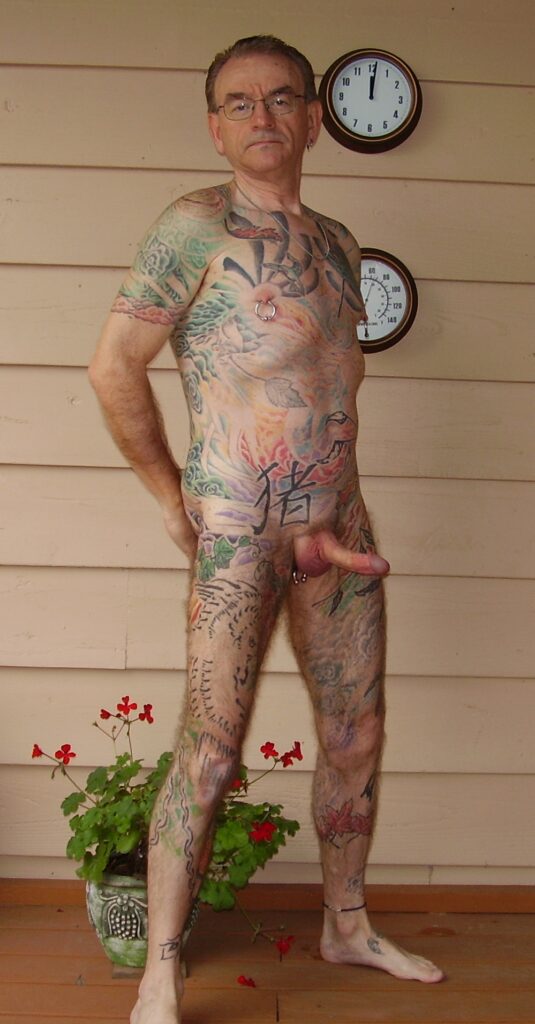 Oscar J. Groebl, Jr is finally back to support the site and to get exposed as the
total, uninhibited exhibitionist and sexual faggot that he is.
The tattooed gentleman is all about lust, depraved cravings and a strong need to be stripped bare of all clothing, modesty, and convention standards!
He accepts that he's a fag, and embraces it!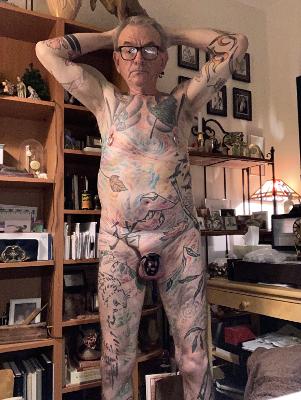 Oscar lives about 35 miles southwest of downtown St. Louis, MO; on four acres of private land, which allows him to live naked nearly all the time. It is also a perfect space for hosting nudist gatherings, sex parties; and entertaining clients.
Make sure to hit him up if you're interested in attending one!
Phone 314-651-5429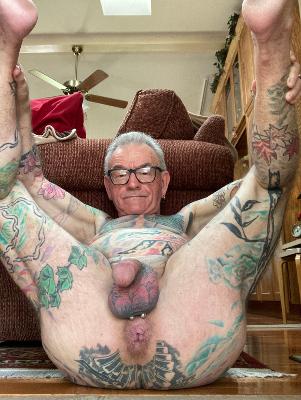 The Tattooed Gentleman serves as a greeter, bartender, server, and any other adult service provider. He's also a storyteller about the history of tattoos and is very willing to strip himself naked and show what a total fag he is.
This often leads to him doing a masturbation show and/or being sexually available to any guests who want to use him
https://exposedfaggots.com/members/ojohng/