Blaine Gray
"force feminize me"
Age 61
Lives in Porter Ranch CA
Email sissyslutdesireela@gmail.com
Xhamster username sissyfagdesiree 
Facebook Desiree Ray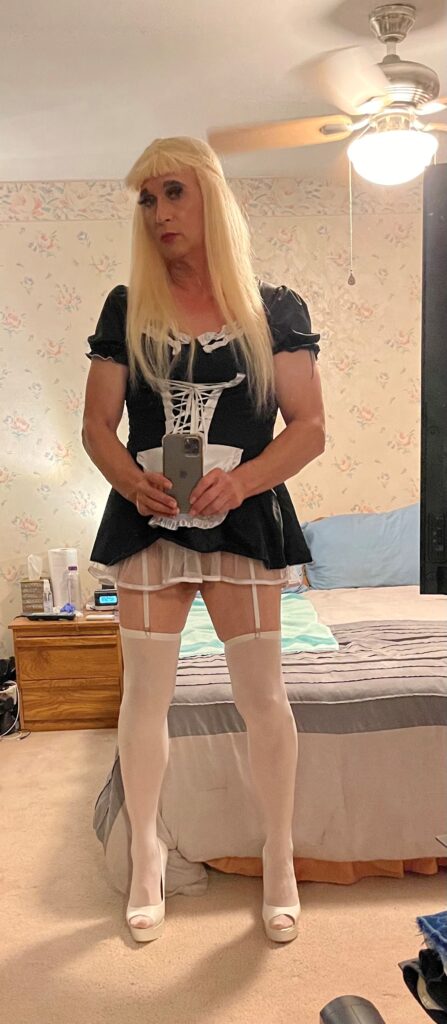 Blaine Gray isn't into humiliation but knows having a dick as small as his and a fetish for being a sissy slut he's going to get some humiliation his way!
Hes also an avid cock sucker and especially loves the Bbc.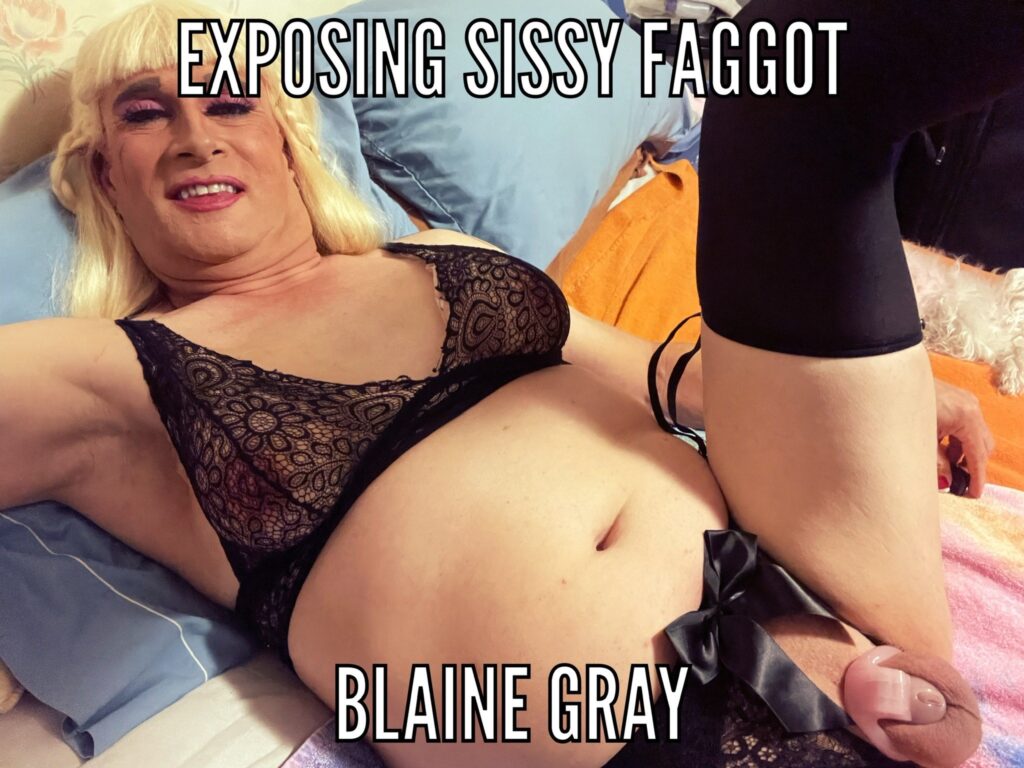 Blaine is an exhibitionist and loves being videotaped being a faggot! He would love to do sissy porn and hopes someone will see this exposure and force feminize him. Making him get hormones, implants and ultimately be a sissy slut 24/7 365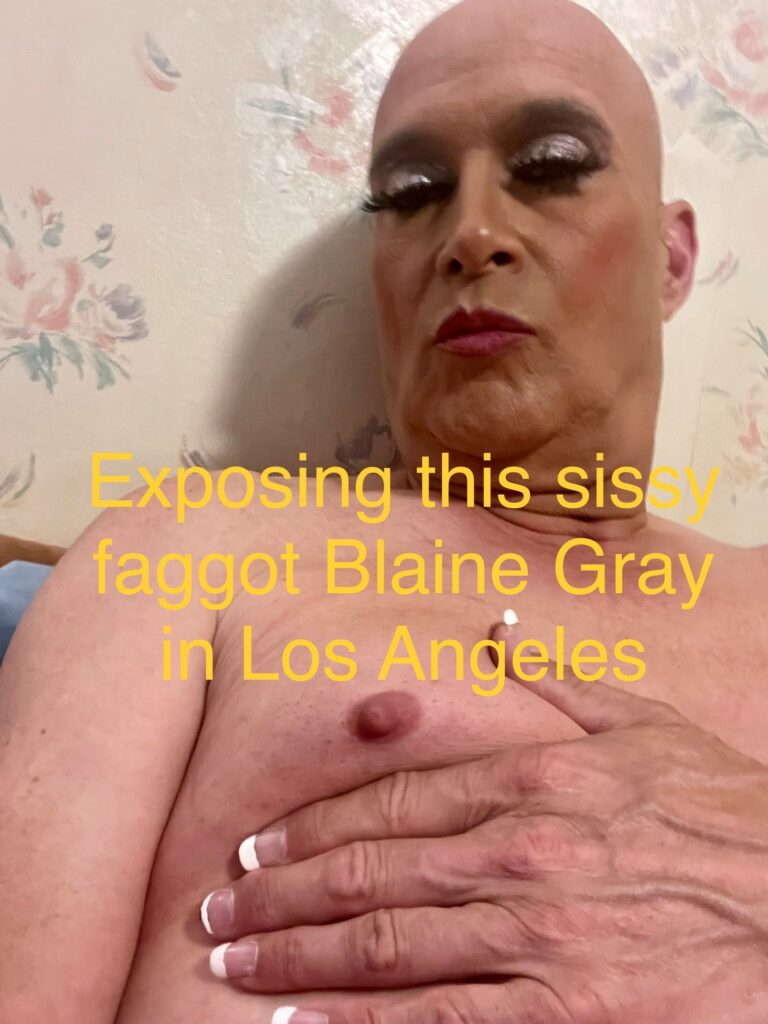 Blaine has been with women, men, transsexuals, and cd.  The faggot even married to a transsexual.
He's come out to immediate family his ex-wife and ex-girlfriend and have even gone to a couple of TS nightclubs.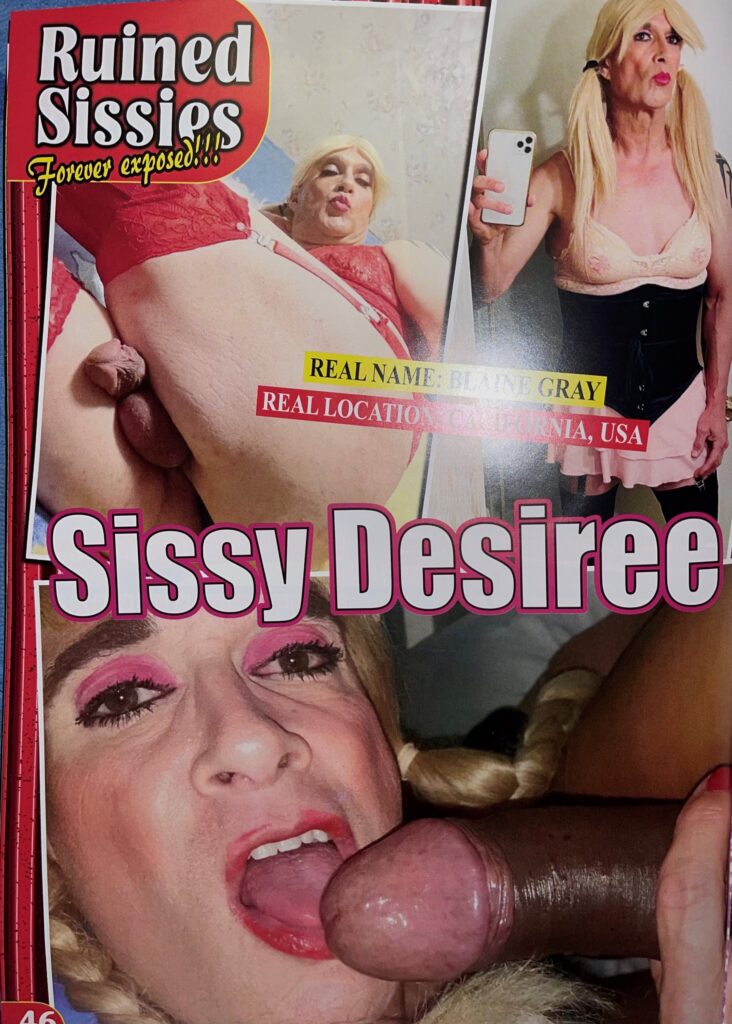 Blaine gray is a very sexual being and willing to try most things but he insists hes not into pain scat golden showers or paying to be financially dominated.
Once he has his own place (living with 84-year-old mom) He will do more to feminize me be sissy full time.
Blaine has about 5000 friends on Xhamster.  Make sure to check him out