It's time for this fag to create an Exposure for all to see how much of a sissy fag Steve Wood every day.
Accepting my place and understanding as a Cock sucking fag and nudist.  October is the month for Locktober.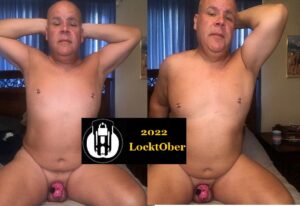 Locking up my tiny dickie for 31 days that is done by tens thousands of gay and cis/cuckold guys around the world.
As a panty wearing fag, I also had my nipples pierced to catch others attention of others too.