Gay since age 13.
Went bi-sexual late teens and early twenties.
Was too confusing so eventually became complete full Homosexual.
Never think about vagina. Only gay cock, and hot juicy man milk.
Any questions, comments, email me and i will try reply as soon as possible
Feel free and empowered with Gay Pride.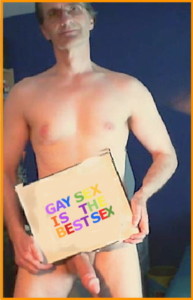 Now I can date  many gays and enjoy gay sex. From cruising to Squirt site online. The more the better.